Chevrolet Mobile App Features
Technology has changed the way we interact with our vehicles, and #1 Cochran Chevrolet Youngstown in Ohio is dedicated to providing the best possible experience for its customers. One key innovation is the myChevrolet Mobile App, which gives you remote access to your Chevrolet vehicle and offers a range of useful features. In this article, we'll discuss how to use the myChevrolet Mobile App and take advantage of all its features.
Setting Up the myChevrolet Mobile App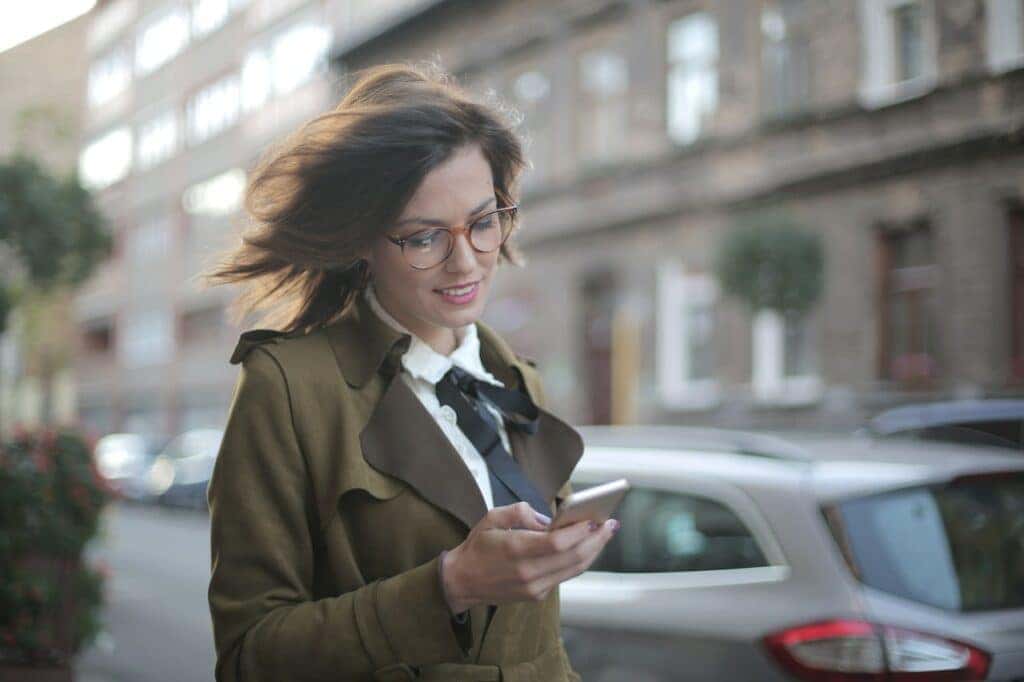 Before you can start enjoying the benefits of the app, you need to set it up on your smartphone. The myChevrolet Mobile App is available for both Android and Apple devices. You can download it from Google Play or the Apple App Store.
Once you've downloaded and installed the app, you can register at the Chevrolet Owner Center using your OnStar or Chevrolet Owner Center username and password. After logging in, you can customize your dashboard with your desired features for quick access.
Remote Access Features: Enhancing Convenience and Control
The myChevrolet Mobile App offers a suite of remote access features that aim to make your driving experience more convenient and enjoyable. These features give you control over essential functions of your vehicle, enabling you to always stay connected, even when you're away from your car. Here are some of the available features:
Remote Key Fob
The remote key fob feature allows you to lock, unlock, and start your vehicle from any distance using your smartphone. This is particularly helpful when you want to cool down or warm up your car before getting in or if you're unsure whether you locked it. With just a few taps on your phone screen, you can have peace of mind knowing your vehicle is secure and ready for your arrival.
Vehicle Locate
If you've ever forgotten where you parked your car, the Vehicle Locate feature will be a game-changer for you. With this function, the app pinpoints your vehicle's exact location on a map, making wandering through unfamiliar parking lots a thing of the past.
Navigation
The myChevrolet Mobile App also simplifies navigation by allowing you to send addresses or points of interest directly to the built-in navigation system of your vehicle or the OnStar Turn-by-Turn Navigation service. This eliminates the need to input destinations manually while driving, ensuring safer and more efficient trips.
Real-Time Diagnostics and Vehicle Status
Stay informed about the health of your Chevrolet with real-time diagnostics and vehicle status monitoring with the myChevrolet Mobile App. This feature tracks essential information such as tire pressure, fuel level, and oil life so that you can address any potential issues before they become significant problems. The app also allows you to schedule service appointments at your preferred #1 Cochran Chevrolet Youngstown dealer directly, ensuring timely and efficient maintenance for your vehicle.
Owner's Resources: Enhancing Your Chevrolet Ownership Experience
The myChevrolet Mobile App offers a range of valuable owner resources that are designed to enhance your overall vehicle ownership experience, including:
My Rewards
As a Chevrolet owner, you have access to the My Rewards program through the myChevrolet Mobile App. This program allows you to earn points for various activities, such as purchasing or leasing a new vehicle, completing service visits, referring friends, or enrolling in paperless billing. You can then redeem these points for discounts on parts, accessories, or services, or you can even put them toward the purchase or lease of your next Chevrolet vehicle.
Smart Driver
The Smart Driver feature gives you insights into your driving habits by analyzing data from your vehicle. This information can help you improve fuel efficiency, reduce wear and tear on your car, and promote safer driving practices. The app tracks metrics such as hard braking, rapid acceleration, and high-speed driving.
Family Sharing
Family Sharing is a fantastic feature for households with multiple drivers sharing a single Chevrolet vehicle. This function enables the primary account holder to grant access to other users so that they can also control remote functions, such as locking/unlocking or starting/stopping the engine, using their smartphones.
Wi-Fi Hotspot Management
Many Chevrolet vehicles come equipped with built-in 4G LTE Wi-Fi hotspots that provide internet connectivity for passengers. The myChevrolet Mobile App makes managing this feature simple and convenient. Through the app, you can monitor data usage, view connected devices, and even change your Wi-Fi hotspot password.
Trailering Features for Chevrolet Truck Owners
The myChevrolet Mobile App offers a suite of trailering features that are specifically designed for Chevrolet truck owners. These tools are aimed at enhancing safety and efficiency during towing experiences, making them invaluable resources when hauling heavy loads or navigating challenging terrain. The trailering features in the app include:
Trailer light test: This feature allows you to perform a remote test of your trailer's lighting system so you can ensure all lights are functioning correctly before hitting the road.
Trailer load calculator: The trailer load calculator helps you determine the appropriate weight distribution based on your specific trailer and cargo setup.
Glossary of towing-related terms: The glossary helps new or inexperienced truck owners learn the specialized terminology associated with towing.
Pre-departure checklists: Before embarking on a trip with your trailer in tow, it's essential to review pre-departure checklists to ensure you have taken all necessary precautions before you hit the road.
How-to videos and instructions: The app also provides access to instructional videos and detailed guidance on various aspects of trailering.
By utilizing these trailering features available in the myChevrolet Mobile App, you can enjoy a safer, more efficient, and stress-free towing experience.
Energy Assist for Electric Vehicle Owners
If you own a Chevrolet electric vehicle, the Energy Assist feature allows you to monitor your vehicle's range and charging status. Additionally, the app provides real-time route adjustments to optimize energy usage and locates nearby charging stations.
Learn More About the Chevy Mobile App
At #1 Cochran Chevrolet Youngstown in Ohio, we're committed to providing an exceptional car-buying experience. As part of this commitment, we proudly offer our customers access to the myChevrolet Mobile App, ensuring they have the tools and resources they need to make the most of their Chevrolet vehicles. Whether you're in the market for a new Chevrolet or a used vehicle, our knowledgeable sales team is here to assist you every step of the way. Do you already own a Chevrolet and want to learn more about the myChevrolet Mobile App? Feel free to contact us for assistance.
Stylish adult female using smartphone on street by Andrea Piacquadio is licensed with Pexels License